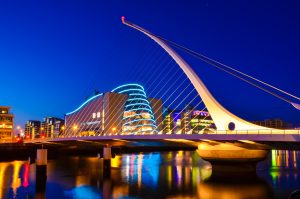 According to recent reports, UK's withdrawal deal from Europe is already 90% agreed with some even suggesting that an agreement may be in place by as early as November. If true, this is indeed welcome news. However, given all the posturing, indecision and uncertainty to date, can we really be so sure?
Assess the risks of Brexit
According to a survey undertaken by the British Chamber of Commerce, one in five British companies will relocate part of their operations to the EU in the event of a no deal Brexit and 18% would cut recruitment. Worryingly, the survey also highlighted that many businesses remain unprepared for Brexit with nearly two thirds yet to undertake any form of risk assessment.
Unsurprisingly, larger companies are more likely to have assessed the implications Brexit will have on their business. However, a staggering 69% of businesses with fewer than nine workers have not undertaken any form of assessment. Simply putting your head in the sand is not really an option but given the degree of uncertainty, one can understand the reluctance.
Brexit-proof with a European subsidiary
Many of our SME clients have expressed concern if they are unable to continue to trade freely with their European counterparties. Coupled with the potential VAT issues that may follow, having a viable plan B in the event of a disruptive Brexit sounds sensible. One such strategy, could be setting up a European subsidiary, the geographical location of which will depend on a number of factors.
Over the course of the last five years, one of my clients, has successfully secured a number of consultancy contracts with various European airline carriers. There was considerable concern that these contracts would be at risk following a no deal Brexit. Having decided that setting up a European subsidiary would be a safe option to protect the business, the next issue was selecting a suitable location. Could it be Paris, Frankfurt or Amsterdam? What about Brussels or Luxembourg? How easy it is to set up subsidiaries in these locations? What about cost? Once he realised that learning a new language was not really an option and more importantly, it was not critical for his customers the actual location of the European subsidiary, then there was only one option- Dublin.
Given Dublin's proximity to the UK, common language, similar laws and regulations and general ease of doing business, it has an obvious appeal. Through our International network, we introduced the client to our Dublin affiliate firm. Following the completion of some fairly standard registration forms, the Irish subsidiary was successfully incorporated within one week – not quite as speedy as the UK but impressive nevertheless, especially compared to mainland Europe.
The intention is to keep the newly formed subsidiary dormant for the time being, with the option of making it active in the event of a hard Brexit. The costs involved are minimal at this stage.
Whatever your business, the likelihood is that Brexit will have some degree of consequence. Being proactive by reviewing your supply chain and workforce are some of areas that should be assessed as a bare minimum. Controlling costs and creating reserves to safeguard against the unexpected are some of the more simple strategies one can adopt.