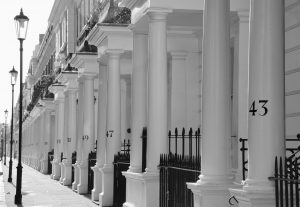 The Department for Business Energy & Industrial Strategy has just published its response to the Consultation on the proposed new register which will apply to foreign entities owning UK property or participating in UK government procurement. The response sets out current government thinking on the implementation of the register.
The government has confirmed that a draft Bill will be published for scrutiny this summer. A Bill will be introduced to Parliament in 2019 and following Royal Assent and the making of secondary legislation it is intended that the register will become operational by 2021.
Breaking new ground
The UK is the first country to bring in this type of register and so there are no other models to draw on and the government is intending to "…proceed cautiously , striking the right balance between improving transparency and minimising burdens on legitimate commercial activity".
The government has confirmed that the details of beneficiaries of trusts will not be included on the register. The Trust Register which has now become operational is sufficient to provide information which HMRC can share with law enforcement regarding the people owning and benefitting from trusts.
Owners of Leases
The original consultation document on the register proposed that owners of leases which are longer than would need to be included on the register. The proposal has been altered and it is now proposed that all leases of registerable duration for the purposes of the Land Registry will be included on the register.
Beneficial Ownership
The government has confirmed that the definition of beneficial ownership for the overseas register will be the same as the definition of people with significant control which applies for registering the ownership of companies with Companies House.
Study
The government will commission research into the likely impact of the new register on overseas investment in UK property.
Timeline
The consultative document proposed that overseas entities which already owned property would have one year to comply with the new rules. Following representations the government has confirmed that there will be a longer period of time to comply with the onset of the rules.
It is intended to create new criminal offences for failing to comply with the requirement to register and to update the register. The requirement to update the register may be more frequent than 2 years.
Sanctions
It had originally been proposed that failure to comply with the rules would result in property transfers being void. The government recognises that there are difficulties with this proposal under land law and it is now proposing that an overseas entity which does not have a valid registration number will not have legal title to the property.