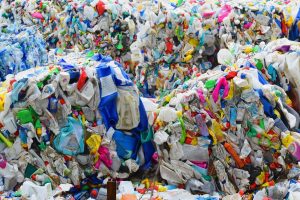 The "bottom line" is well-known in business parlance as referring to the profit or loss of an organisation. Around 40 years or so ago, the concept of the "triple bottom line" was introduced and this has gained more and more prominence, especially in recent years.
The triple bottom line approach to business expands on traditional financial reporting to include social and environmental performance.
In fact, the triple bottom line has already been extended to, unsurprisingly, the "quadruple bottom line" – the fourth 'line' being a future-oriented approach to business where future generations and intergenerationality are considered alongside financial, social, and environmental matters.
The last few years in particular have seen more and more businesses engaging with triple, and quadruple, bottom line reporting, and adapting the way they do business.
One way in which this is evidenced is through the rise in the number of B Corporations (or B Corps). B Corps started in the USA in 2007 and launched in the UK in 2015. There are now over 170 certified B Corps in the UK (as at June 2019).
What is a B Corp?
A certified B Corporation is a business that "meets the highest standards of verified social and environment performance, public transparency, and legal accountability to balance profit and purpose", source: https://bcorporation.uk/about-b-corps.
B Corps take a triple bottom line approach – they seek to generate not just financial profits, but also change and improvement for the wider world.
How do you become a B Corp?
B Corps are certified as such in the UK by B Lab. In order to be certified, an organisation is assessed by B Lab to see whether it meets the required standards.
An organisation must be re-certified every two years.
What are the required standards for certification?
An organisation completes an impact assessment and disclosure questionnaire – then subject to validation by B Lab. To meet the standards of certification, an organisation must obtain a score of at least 80 out of 200 across five areas: governance, community, workers, environment, and customers.
The required standards are always being reviewed and revised to ensure that B Corps move with the times and reflect what good looks like at the current time.
An organisation must also meet the legal requirement.
What is the legal requirement?
B Corps are legally required to consider the impact of their decisions and activities on all stakeholders, not just shareholders. In the UK this involves updating the relevant governing document to include a commitment to the triple bottom line approach.
Practically, for a UK company, this means changing the objects clause in its Articles Of Association to include a statement that the business exists to have a positive impact on society and the environment, as well as for the benefit of its shareholders.
Who can become a B Corp?
Any for-profit organisation can be become a B Corp. It must generate the majority of its revenue from trading activities, compete in a competitive marketplace, not be a charity, not be a public body or majority owned by the state.
The organisation must have been trading for at least a year – for new business less than a year old, they can still go through the process but will have B Corp Pending status until full status is confirmed after a year.
What are the Pros of being a B Corp?
Having B Corp certification publicly demonstrates an organisation's commitment to being a socially responsible business. This may make a company more attractive to potential employees, potential customers, and potential investors.
Many organisations already take a triple bottom line approach to business – even if this isn't documented or made known to stakeholders outside the business, inside the business, and perhaps even to the business leaders themselves (such an approach just coming naturally). So getting formal B Corp certification may just be putting an official public stamp on what a company is already doing.
Any Cons?
The triple bottom line approach may be new to an organisation and require significant input of time, money, and resource – not to mention, a likely change of mindset, focus, and culture.
In addition, although present in the UK for 4 years, B Corps are relatively new and so still a relatively unknown concept. Whilst they may be attractive, the concept may also give rise to increased caution from potential investors who want/need a level of financial return and therefore may have concerns around maximising profits (however, this attitude is starting to change with increased numbers of social investors).