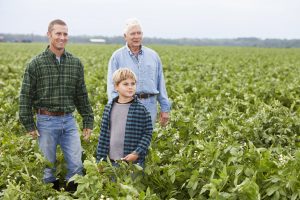 Taken together, some of the statistics from a recent Family Business Survey are particularly enlightening.
The survey found that the overwhelming majority of family firms (85%) intend to remain family-owned. Yet while almost half (46%) are worried about the long-term sustainability of their company, only 38% have a succession plan in place.
For family businesses, long-term success is especially dependent on effective succession planning. Yet it's hard to get right – and that's precisely because they're family-owned. It gets complicated by the personalities, relationships and emotions of the people involved.
That's why it has the potential to go devastatingly wrong.
In one case I know of, a well-meaning father divided his business between his two children, without discussing their own aspirations with them. One sibling had no interest in being part of the firm, and simply wanted to cash out. The result was a bitter lawsuit, causing untold damage to the family dynamic.
A strategic approach
While participating in the judging process for the 2019 Family Business of the Year Awards, it was clear to me that successful firms approach succession strategically.
They put a professional decision-making process in place, often with the help of specialist family business advisers (FBAs). This replaces emotions and knee-jerk reactions with logical and rational long-term business planning.
The task of strategic succession planning should begin with an objective information-gathering exercise. At Goodman Jones, we do this by speaking to all family members, whether they work in the business or not, as well as major stakeholders from outside the family (such as company directors, senior managers, advisers or shareholders).
This helps to achieve several crucial outcomes:
• It gives everyone concerned a safe space to express their ambitions and desires for the business, the family and themselves.
• It promotes an open discussion between family members about their visions of the future – which can lead to new ideas and opportunities, such as offering complementary services.
• It allows us to test and – if necessary – challenge any assumptions from family members about what others might want.
• It reveals any differences between the aims of the different generations involved.
• It provides a base from which to seek any compromises that may be required, and establish a plan that everyone's happy with.
• It identifies any skills gaps in younger family members who intend to take a role in the business, so that training can be arranged well in advance.
Then once the plan for the future is agreed, we can support the business and the family with tax planning, advice on transactions and/or exit, and training and development for the next generation. And we'll work with the family to regularly revisit the plan, and update it as needed.
More than a business plan
However, the real value of strategic succession planning goes far beyond such practicalities. Many of our family business clients tell us that they get much more from the process than a robust plan.
They often find that the strategic and commercial vision for the business is more unified, and more coherently defined. And they come away with improved and more open relationships; certainty over the future; and confidence that they've made the right decisions for the business and their family.
It's never too soon to plan for the future. Not to mention for the unexpected: illness, death, and life-stage changes such as the birth of children can suddenly change the equilibrium of a family firm.
So think about investing in the long term now; there really is nothing more important for your business and your family.