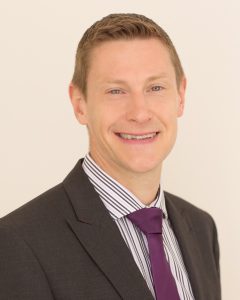 Goodman Jones is delighted to announce that Paul Bailey has joined the firm as a partner, as of 1st May.
Paul advises businesses looking to grow, either organically or through acquisition and then works to optimise the position for owners at the eventual point of exit. He has worked on a varied portfolio of organisations that includes listed companies and international groups, as well as owner-managed companies.
Over his career, Paul has developed a deep expertise in property and construction. He advises growing clients in that sector, not just on technical matters but by ensuring that the business owners receive the advice they need to help to fulfil their long term aims and objectives.
Cetin Suleyman, Managing Partner said, "We are delighted to welcome Paul into the firm as a partner and are particularly excited about the experience he brings to further invest in and develop our Property & Construction expertise."
Paul said, "I am really looking forward to joining the Goodman Jones team and adding my real estate and construction expertise to assist, advise and support the firm's clients. I am also very excited about exploring new ways to further enhance how we look after Goodman Jones clients and attract new clients to this very dynamic firm.''
Cetin concluded, "Over and above his technical expertise, Paul's overriding desire is to be a trusted adviser to his clients, helping them to achieve their objectives and ambitions. This is the hallmark of a Goodman Jones Partner."