Running a family business isn't only about making money. The owners of course want to maintain and grow the family wealth; but they often want to build a business that can be passed on to future generations.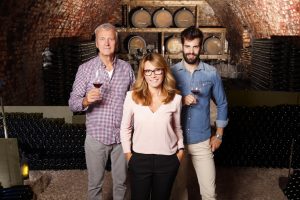 This can be easier said than done, however. According to the Family Firm Institute, less than a third of family businesses survive into the second generation. Just 12% make it to the third, and just 3% reach the fourth generation or beyond.
As the saying goes, 'the first generation builds the business, the second makes it a success, and the third wrecks it'.
Succession planning
Effective succession planning is crucial to the longevity of a family business. But it can also be one of the most highly charged issues for owners to deal with.
And the impact can be devastating when it goes wrong. There's the potential for litigation, huge legal bills, and critically, a breakdown in family relationships.
At Goodman Jones, we've supported many family businesses through the succession process, and know what works – and what doesn't.
Making the hard decisions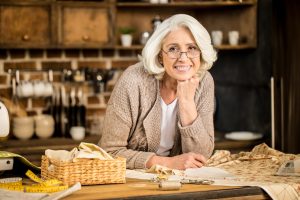 Which of your sons and daughters are capable of taking over the business – all of them, one in particular, or none at all? It's one of the most difficult questions a family business owner can face.
It takes strength and focus, but you must base your succession strategy solely on appointing the best person (or people) for the job. Whatever your decision, it must be right for the business.
That may sound impersonal, but remember: what's best for the company will also be best for your family in the long term.
So how do you go about choosing the most suitable successor(s)? In our experience, it pays to keep the following in mind:
• Look forward. What skills and aptitudes are required to run your business – and what will be needed in the future?
• Think about soft skills. As well the ability to run and develop the business, your successor must have the appetite to do so. Look for vision, passion and work ethic.
• Be impartial. Having identified the necessary capabilities, draw up a job spec, and evaluate your 'candidates' objectively. Get an external perspective to help with this.
• Have realistic expectations: Does your chosen successor have all of the skills for the job? If not, can they be developed?
If you conclude that one or more family members shouldn't take over the business, there are other ways to support the next generation. Our next blog will look at this in more detail.
Preparing for succession
Being in charge of the business may be second nature to you, but it will be new to your successor. There will be much to learn. So it's vital that you begin planning the transition some years in advance.
With enough time, you can create a structured training and mentoring programme, to help the next generation acquire the skills to make the business a success.
This should involve exposing them to all aspects of the firms' operations, in order to instil an in-depth understanding of the business before they take the reins.
At the same time, however, restricting their business experience to the family firm alone can be limiting – unless it's a larger company, with several senior managers to learn from. Stints working at other firms will provide a different perspective on managing a business, and may prompt fresh ideas that may help strengthen your own operation.
The success of your transition planning will play a huge part in determining whether your sons or daughters will maintain the success of the business you've worked so hard to build – and pass the legacy on to your grandchildren.
If these issues sound familiar, and you'd like to discuss succession planning for your family business, please contact Larry Phillips.
This is the first in a series of blogs on family business succession. If you'd like to know when future instalments go live, please sign up for updates.
Guardar