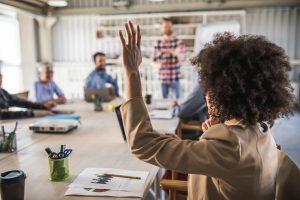 Good governance is key for your charity. It helps to provide a strong foundation as you works to achieve your aims and help your beneficiaries. It supports compliance with applicable laws and regulations, and promotes attitudes and a culture throughout the organisation that can help to unite everyone and everything as you fulfil your objectives.
Good governance can also send a strong message to funders, regulators, and other stakeholders. It allows you to demonstrate that you are well-run organisation, helping to increase trust and confidence. It may also help to attract funding for expanding current projects or for running new projects.
On 14 July 2017, the new Charity Governance Code was published. The Code has been developed by a steering group of sector umbrella bodies, with the help and input of over 200 charities, individuals, and related organisations through public consultations.
It is not a legal requirement and it has not been designed to be used as a regulatory framework. It should be used alongside other guidance, in particular the Charity Commission's formal guidance.
The Code has been developed with the aim of being a support tool that charities, their trustees and key management, can use to aid improvement in governance matters.
The Code is formed of seven different sections:
• Organisational purpose – guiding the Trustees and management on understanding your charity's aims and objectives
• Leadership – helping promote the organisation's culture, values and ethos
• Integrity – maintaining your charity's reputation, and managing conflicts of interest
• Decision making, risk, and control – guidance on delegation of day-to-day management and risk management process
• Board effectiveness – promoting board behaviours and skills, and effective monitoring of board performance
• Diversity – encouraging openness and inclusivity
• Openness and accountability – building public trust and confidence
There are two versions of the Code – one for larger charities (generally those with annual income of around £1million and above), and one for smaller charities (those organisations with annual income below £1million).
Adopting the Code will help to promote good governance within your organisation, and to demonstrate to stakeholders that you are an effective organisation.
If you have any questions about how your organisation can use the Code, please do get in touch.