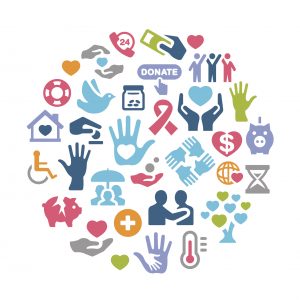 The latest update to the Charities SORP has come into effect for accounting periods beginning on/after 1 January 2019. Update Bulletin 2 sets out various changes following amendments made to FRS102.
Below are the main changes that have been made:
1. Comparative information
This isn't a new requirement but an extra paragraph has been added to the SORP reiterating that charities are required to include comparative information for all amounts presented in the accounts, including the notes and all additional disclosures required by the Charities SORP. Effectively, for every figure included for the current period, the corresponding figure for the prior period must also be included.
2. Payments from subsidiaries to parent charities
The idea of a charity's wholly-owned trading subsidiary gifting its profits to the parent charity is not new. Nor has this changed.
FRS102 requires donations from subsidiaries to parent charities that qualify for gift aid to be accounted for consistently. The accounting treatment for dividends – i.e the payments are not a donation expense but a distribution of profits from reserves. This follows guidance issued by the ICAEW.
Update Bulletin 2 clarifies that when such a gift aid payment is made, income is accrued by the parent charity. This occurs when there is a legal obligation at the reporting date for the payment to be made.
Putting a Deed of Convenant in place would allow the payment to be recognised as a liability by the subsidiary and the income to be accrued by the parent charity in the period in which the subsidiary generated the profits – and I find that many charities prefer this as it helps to keep things neat. If there is no legal obligation, such as a Deed of Covenant in place, the payment will be recognised when the obligation is established – in practice, this will generally be when paid.
3. Depreciating assets comprising two or more components
Prior to this amendment, such assets could be depreciated as one whole asset where splitting it into its separate components required undue cost or exemption. Now, under Bulletin 2, where a charity holds an asset that comprises two or more major components, these components must now be depreciated separately over their separate useful lives.
4. Mixed-use property
Where a property is held partly for operational use and partly as an investment property, the two different elements should be recorded separately (as a tangible fixed asset and investment property respectively) if they could be sold or leased separately.
Note that this requirement is a 'should' – i.e. it is best practice to do this but not mandatory.
The whole property should be accounted for within tangible fixed assets (and not as an investment property) if the fair value investment property element cannot be measured reliably. It is worth noting that the 'undue cost or effort' exemption for valuing the investment property element has been removed.
5. Renting investment property to a group entity
Where a charity rents investment property to a group entity, it can chose whether to account for such property at fair value (with any gain or loss taken to the SoFA), or at cost less accumulated depreciation and impairment. If the latter cost option is adopted, the notes to the accounts must disclose the carrying amount at the balance sheet date of the investment property rented to a group entity.
6. Cash flow statement
An additional note is now required that analyses the movements in net debt during the reporting period. This note should disclose how cash, overdrafts/loans, and finance leases have moved since the start of the year. Page 11 of the Bulletin includes an example of how this may look.
The requirements for Trustees' Reports remain unchanged.
Early adoption of Update Bulletin 2 is permitted – but all amendments must be applied at the same time.
For any questions on how the SORP update may your affect your charity and how we can help you to implement them, please do get in touch.