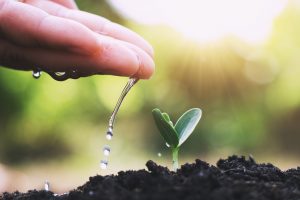 One of the ways in which a company can receive finance is through investment by individuals, frequently through the issue of share capital.
In 2014, the government introduced Social Investment Tax Relief (SITR) with the aim of increasing access for social enterprises to finance by offering tax incentives to individuals who invest in qualifying social enterprises. These are businesses that are run to generate profits but whose missions and objects include social purposes, rather than solely shareholder wealth maximisation.
What is Social Investment Tax Relief?
Individuals can deduct an element of the cost of their investment from their income tax liability in the year in which the investment is made, or carry it back to set against income tax in the previous tax year.
How much is Social Investment Tax Relief?
An individual can claim 30% of the cost of investment against their income tax liability.
An individual can also defer a capital gains tax liability if their chargeable gains are invested in a qualifying social enterprise. The capital gains tax liability then only becomes payable when the social investment is sold or redeemed.
When the social investment is sold, no capital gains tax arises on any gain on the investment itself (but it is worth noting that any dividends or interest received on the investment are subject to income tax).
How long must the investment be held?
The investment must be held for a minimum of 3 years.
Is there a maximum amount of investment?
Individual investors can invest up to £1 million and this can be in more than one social enterprise.
Individual social enterprises can receive €344,827 over 3 years – depending on exchange rates, this is around £300,000. An enterprise can receive a maximum of £1.5m social investment over its lifetime.
What is a qualifying social enterprise?
In order to qualify, there are numerous conditions that an organisation must meet:
1. Use of money
The organisation, or its subsidiary, must use the money for a qualifying trade or for preparing to carry out a qualifying trade (which must start within 2 years of receiving the investment).
A trade must not include such activities as (amongst others): leasing, receiving royalties/licence fees, financial services, dealing in land or financial instruments, agriculture, property development, running a nursing home or residential care, or production of gas/fuel or generation of electricity/heat.
2. Characteristics of organisation
The organisation must not:
• Have more than 250 or more full-time equivalent employees at the time of the investments,
• Be controlled by another company
• Have more than £15million of gross assets immediately prior to the investment
• Have more than £16million of gross assets immediately after the investment
3. After receiving investment
For the 3 years after receiving investment, the organisation cannot:
• Be controlled by another company
• Be quoted on a recognised stock exchange
• Be in a partnership
• Control another company that is not a qualifying subsidiary
How are HMRC notified?
The social enterprise must inform HMRC that the organisation qualifies as a social enterprise, that the investment received is a qualifying investment, and that all necessary conditions have been met.
It is worth noting that the investor is unable to claim the relief until HMRC have received this confirmation from the social enterprise.
Future of SITR
Finally, just a few comments about the future of the scheme. The government has announced a 'call for evidence' into the scheme and how it has impacted access to finance for social enterprises. This call for evidence has probably been triggered, at least in part, because take up of SITR has been less than thought.
The latest HMRC statistics show that during 2017/18, 20 social enterprises received £1.4m of investment through SITR. Since its launch in 2014, 80 social enterprises have received investment totalling £6.7m.
As it stands, SITR is due to come to an end on 5 April 2021 – but this may be extended, and/or the rules changed, depending on the outcome of the call for evidence.
Tax Planning
The above comments provide an overview of the key elements of SITR but, as with all things tax, there are likely to be additional conditions or factors to bear in mind.
In addition, this should form part of wider tax planning arrangements to ensure that an individual's full tax affairs are assessed.
At Goodman Jones, we work closely with organisations and individuals enabling us to understand this from both sides of the fence – so do get in touch with any questions or for advice on claiming SITR.