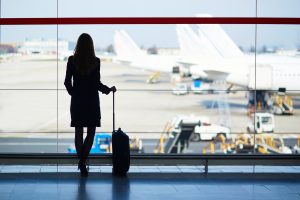 People businesses will face some unique challenges as we prepare for Brexit so I thought it would be helpful to look at how valuable human assets may feel and react to the eventual outcome.
Look beyond 29th March
Although everyone is focused on the 29th March, it is important for businesses to assess the impact that Brexit will have on their longer-term staffing needs. This is because the challenges and opportunities associated with Brexit could result in a skills gap which will, in all likelihood, be both more difficult and costlier to fill.
Businesses will therefore need to make efforts to retain existing staff, as well do all they can to attract and retain new talent. Companies must consider the impact that Brexit will have on freedom of movement, and how this could affect their business.
Helping your employees register for Settled Status
A company's existing EU employees will need to register for 'settled status' (via the Home Office website) by June 2021. Communicating this to your employees and getting them to register now will give both individuals and businesses confidence and certainty about their employees legal status. Given that employees are a major cog in the business wheel, registering for 'settled status' will help assuage any fears that EU nationals have, and will also help to identify issues which could result in business disruption.
What about the impact on UK nationals?
Similarly, It is also possible that restriction of movement could impact UK nationals who travel to Europe for work once Brexit takes place. This could well result in increased administration, visa requirements and delays when crossing borders. Businesses should assess the financial and operational impact this could have on them, and plan accordingly.
The Competition for Talent
The competition for talent has been tough for several years, and it is going to become even tougher after Brexit. The UK is already facing a skills shortage in key areas, and it is possible that not only could overseas companies start to target UK nationals, but also that the trend of fewer EU citizens seeking work in the UK will become even more acute. Businesses must be clear that in order to continue to attract the best talent, they must ensure that not only are their remuneration levels competitive, but also that other company benefits, which enhance the company culture, remain attractive. That way businesses stand the best chance of attracting and retaining top talent.
New Skills?,  New Offices?
All the above can result in the need for new expertise around compliance and other impacted areas, which could, in turn, create the need for your business to hire for new skills. You may also need to open new offices in both the EU and beyond, and for staff to speak a second, or even a third, language. All this can be both a costly and time-consuming process, so it is crucial that businesses consider whether their staff will have the appropriate skills once Brexit is upon us. Appropriate training for existing staff will be of some help and is a relatively quick solution. However, recruiting from outside will be more challenging.