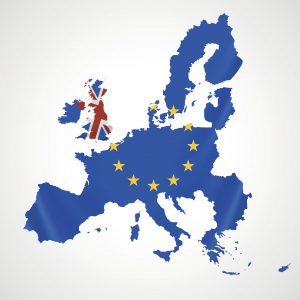 UK holding company with EU subsidiaries?
A very common scenario we see is a UK holding company with subsidiaries scattered across the EU. In this scenario, profits may be paid up by the subsidiaries to the holding company by way of dividend, usually free of withholding tax under EU directives. A similar situation currently exists for certain interest and royalty payments.
The threat of withholding tax after Brexit
However, in under a year, the UK will have left the EU. Exactly what arrangements will be in place after we have left are still unknown. But, once we have left, it may well be the case that dividends paid up from EU subsidiaries to a UK holding company may well be subject to withholding tax, (depending on terms of any Double Tax Treaty between the countries concerned). Likewise, maybe, with interest payments, royalty payments, rents and certain other payments.
Review Double Tax Treaties with the countries where you have subsidiaries
Given the high rates of withholding taxes, UK holding companies should review Double Tax Treaties with those countries where subsidiaries are located to consider the potential cost impact of Withholding Taxes being levied. It may be appropriate to consider restructuring operations.