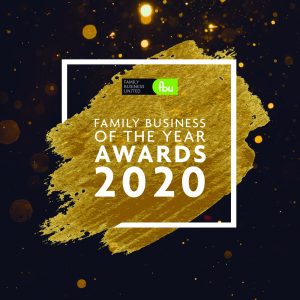 SMEs will be a vital part of the path to getting UK business back up and none more important than family businesses.
Having been involved in the Family Business of the Awards we have  been seriously impressed by many of the submissions from the excellent family businesses involved.  Spanning different industries, these successful family businesses have highlighted some vital strengths; a long term outlook, innovative attitude and agility. Watching so many of them adapt and pivot in response to the pandemic has reiterated that these are dynamos of the economy.
We look forward to congratulating all the awards participants this evening, and good luck to the finalists!