Bank accounts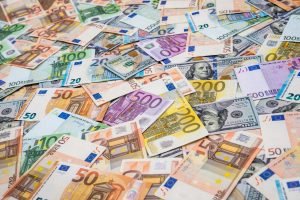 If you had opened a euro denominated bank account in 5 April 2012, when the Brexit referendum was a twinkle in David Cameron's eye, €10,000 would have cost you just over £8,000. Fast forward to the summer of 2019, and that €10,000 would have been worth over £1,000 more.
So what happens if you withdraw those valuable euros now? Back on 5 April 2012 the law said that you had to pay capital gains tax on the foreign exchange gains in bank accounts. Thankfully, the following day new rules came in which exempted gains (and losses) on bank accounts holding foreign currency.
Foreign cash
What if, instead of opening a euro denominated bank account, you'd simply bought €10,000 in cash? Then it depends on why you purchased it. If you foresaw the political chaos to come in the UK and bought euros speculatively, then your gain should be taxable when you convert the euros back into sterling. If, however, you bought them for personal expenditure outside the UK – say, on holiday – then any gain should not be taxable.
Other assets purchased in a foreign currency
Exchange gains and losses when buying assets in foreign currencies are generally subject to capital gains tax. For example, if you bought €10,000 of shares and then sold them sometime later for there are two potential gains which need to be considered:
• Any gain/loss on the shares themselves; and
• The foreign exchange gain/loss.
This is dealt with by simply converting the acquisition and disposal costs into sterling at the prevailing exchange rate at each time. If you bought the €10,000 of shares for £8,000 and sold them for £19,000 when they were worth €20,000, then your capital gain should be £11,000, i.e. £19,000 less £8,000.
Cryptocurrencies
Despite the name, cryptocurrencies are not considered to be foreign currencies by HMRC. Although it's tempting to draw parallels between an e-wallet and a bank account containing foreign currency, cryptocurrencies are not exempt from capital gains tax. Broadly, investing in a cryptocurrency is should be subject to capital gains tax, although trading may be subject to income tax.
There are now a bewildering array of cryptocurrencies and crypto-assets. The starting point is to ascertain what the nature of the crypto-asset is, and then work out the tax treatment from there.
If you have been trading or investing in crypto-assets and would like tax advice specific to your circumstances, please get in touch.
*This article does not consider forex trading.