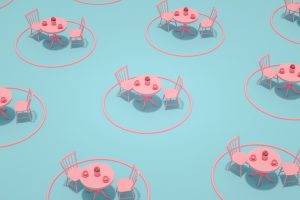 Not many people knew very much about Rishi Sunak at the beginning of this year, but 6 months later and he has become one of the most well known faces in British politics. Eventually he will need to turn his attention to how we will all pay for the measures introduced to protect the economy through the Coronavirus crisis, but for the moment the emphasis remains on spending money to protect jobs.
Given that the wealth of any nation and its people can be measured in terms of the productivity of its workforce, I don't think many people will disagree with the importance of trying to protect the jobs market, and as every employer knows, it is far more difficult to recruit new workers than retain existing ones, so the measures to keep staff in place shows a welcome understanding of the real problems businesses are facing.
The measures introduced in the Chancellor's summer statement were categorised into three areas:
Supporting jobs – aimed at the whole business workforce with a job retention bonus for furloughed employees, the Kickstart program to provide work placement for 16-24 year olds, traineeships and payments to employers hiring new apprentices.
Protecting jobs – aimed mainly at the hospitality and leisure sector including a temporary VAT cut on meals, non-alcoholic beverages, accommodation and attractions and the "Eat out to help out" scheme providing discounts on eating out.
Creating jobs – aimed mainly at the housing and construction sector with a temporary increase in the Stamp Duty Land Tax threshold to £500,000 (although no reduction in the second home higher rate charge) and the "Green Homes Grant" of up to £5,000 for making homes more energy efficient.
For more details of the measures introduced, see  our summary of the Chancellor's Summer_Statement_July_2020