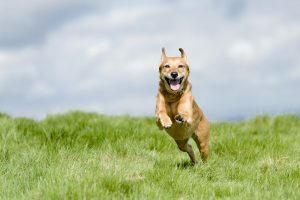 The war for talent is fierce in the creative sectors. And it can be particularly tough for smaller businesses. They must compete for the best people against larger players, with better-known brands and deeper pockets.
To retain the talent they require, creative businesses need to create a culture of performance, reward and recognition. In my experience, this is something many of them struggle to do.
The 'ownership' incentive
The most common approach to talent retention in the sector is to offer key individuals 'part-ownership' of the business. This tends to be in the form of share options under an approved Enterprise Management Incentive (EMI) Scheme.
EMI schemes offer employees the option to acquire shares in the company. Employees can usually sell these in one of two scenarios: either after a defined period of time; or if and when the company is sold (an exit event).
The objective behind EMI schemes is to encourage loyalty among the creative talent the firm wants to retain. The thinking is that scheme members will work hard, perform to their best, and stay with the agency in the hope of a future pay-off.
A big advantage for staff is that they don't have to buy the shares upfront. The shares are paid for from the sale proceeds, once the employee 'cashes in', if that's at an exit-event.
What's more, EMIs are very tax-efficient, as proceeds from the sale of shares are treated as capital gains, rather than income. That can mean the difference between a 10% and 45% tax rate.
The value of the share options is fixed at the point at which they're granted, and often forms the basis of the purchase price. This value is locked until the point at which the vesting conditions are satisfied, irrespective of any growth in the value of the firm – and therefore the shares – in the meantime. The employee's contribution to the success of the company is rewarded through this 'gain', and is taxed at just 10% on exit.
The downside, however, is that their value is hypothetical. For staff to benefit, the business must grow in value over time; and in some cases, it must be sold while they're still at the firm.
EMIs undoubtedly have their place in the creative industries, and can be especially attractive to experienced senior managers.
But they won't work for everyone, and possibly not even for the majority of the people you employ. Shares in a business that may or may not be sold some day won't always appeal to the ambitious young stars that creative agencies must recruit and retain.
Bonus sharing
So what else can creative firms do to hold onto vital talent?
Bonus-sharing schemes are another option worth considering. These offer employees a pre-determined percentage of the value of a pre-defined bonus pool, if a common objective is achieved. For example, if a team achieves certain objectives for a client; or if the company meets its overall performance target.
This can help foster a sense of common ownership, without giving employees shares that may or may not benefit them in the future – and which they might not actually want. And it can be particularly motivating if the scheme is tied to a clear, transparent target for people to work toward; and if performance is evaluated against a measure they can influence.
At the same time, however, each individual's reward is still tied to the performance of others beyond their control. This can be off-putting for some people; and it may cause resentment among genuine high-performers if the target isn't reached.
Ask the audience
These are just two options available to creative businesses looking for ways to retain their best talent.
There are many more approaches to incentivising key individuals, which can involve more than just financial rewards. There's a whole range of intangible benefits that can mean just as much to creative talent.
These include working in a motivating working culture; parent-friendly HR policies; access to high-profile client experiences and exciting career opportunities; or simple things like extra holidays or Friday afternoons off.
Then there are the more unusual 'perks' that many creative agencies are good at providing: pool and football tables, onsite bars, cool workspaces, company weekends away and much more.
The key to finding the right combination for your firm is to communicate with your workforce. Ask them what they want from their reward packages. Then create a strategy that reflects their preferences, while making clear what the business values when it comes to performance.
How we help
Goodman Jones has extensive experience of assisting creative businesses with their reward strategies, and with the resulting tax implications.
We can help to:
implement EMI schemes working alongside your lawyers,
provide the required agreement on valuations with HMRC,
structure bonus schemes,
advise on the most relevant and appropriate recognition measures and
advise on appropriate HR strategy and supporting policies