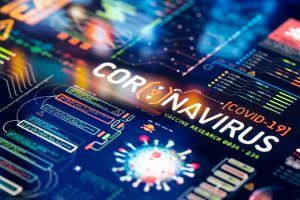 We are having lots of conversations with business owners about the support available to help get their organisations through the impact of Coronavirus.
The situation is constantly changing but here are the current headline issues to be aware of:
The Government's Guidance for Employers and Businesses
This sets out the package of measures announced by the Chancellor including details regarding;
• Statutory Sick Pay – Support for businesses who are paying sick pay to employees
• a 12-month business rates holiday for all retail, hospitality and leisure businesses in England
• grant funding of £25,000 for retail, hospitality and leisure businesses with property with a rateable value between £15,000 and £51,000
https://www.gov.uk/government/publications/guidance-to-employers-and-businesses-about-covid-19/covid-19-support-for-businesses
"Coronavirus Business Interruption Loan Scheme' (CBILS)".
CBILS provides cashflow support for up to 12 months (or possibly more) to cover disruption caused by Coronavirus. It is expected to come into play on 23rd March.
Any small business interested in CBILS should, in the first instance, approach one of the 40+ accredited lenders with their borrowing proposal. The government suggests that the application process should be simple. We await more information on this.
You will need to give thought to what support you are seeking and the health of your business before the Coronavirus measures came into place.
The CBILS guarantees 80% of the loan and are to the lender. Security to cover the remaining 20% will be required, possibly in the form of Personal Guarantees.
There is also support for larger firms through the COVID-19 Corporate Financing Facility.
Tax & VAT
VAT – It may be possible to spread the quarterly liability over the following three months to spread the cashflow and to roll that forward. You need to pre-agree that with HMRC who may now be prepared to give more given the government directives.
PAYE – This is a monthly liability but HMRC may be flexible to paying each month in arrears. This would need HMRC agreement in advance.
It is not yet clear exactly how the Time to Pay policy will work but suggestions include;
• agreeing to pay by instalments
• suspending debt collection proceedings
• cancelling penalties and interest where you have administrative difficulties contacting or paying HMRC immediately
The HMRC Coronavirus helpline is 0800 0159 559.
Insurance
Most businesses are unlikely to be covered, as standard business interruption insurance policies will exclude pandemics but do check the terms and conditions of your policy.
Businesses that have cover for both pandemics and government-ordered closure should be covered, as the government and insurance industry confirmed on 17 March 2020 that advice to avoid pubs, theatres etc is sufficient to make a claim.
Time to talk
This is an extraordinary challenge we all face. If you would like to talk through the issues you are facing, please email info@goodmanjones.com