On 29 March 2017 the UK Government served notice for the UK to leave the European Union. This should lead to withdrawal in March 2019.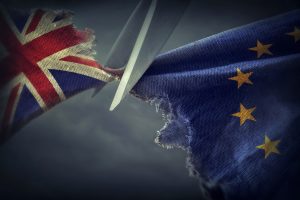 All UK businesses, irrespective of what they may do, and irrespective of their international focus, will be impacted by Brexit. Obvious examples will be the availability of staff, fluctuations of sales and purchase prices due to movements in the value of Sterling and changes in financing costs with changes in interest rates. Even wholly domestic businesses such as UK commercial landlords will experience rent variations as supply and demand shift. Such a shift will be the net effect of businesses (e.g. European holding companies) leaving the UK and businesses which traditionally import from other EU countries opening a presence here.
But what about the likely tax impacts?
The first thing to appreciate is that the EU is the only block which we are leaving. We will be remaining members of others, such as the OECD, G20 and WTO. These all lead to obligations quite separate from our membership of the EU.
The June 2017 election has resulted in a hung parliament and therefore increased uncertainty about the negotiation stance we will take for our departure. If we have a soft Brexit we may become members of the European Free Trade Association (EFTA) and be a party to the European Economic Area (EEA) Agreement. This follows the Norwegian model and gives us access to the EU single market and some free trade agreements. However it requires us to adhere to certain EU legislation and those restrictions on our self-governance may be seen as unattractive. Switzerland is a member of the EFTA but not bound by the EEA Agreement. Although this gives them access to aspects of the EU single market with a greater right to self-rule there have been suggestions that it is a complex position which may never be offered to any other country.
At the moment of departure EU legislation will be incorporated into UK law. This appears sensible as it ensures a continuity of legislation at the start. Over time the UK Government may then choose to depart from EU norms.
Free from the influence of the EU an obvious tax change may be a considerable reduction in the headline rate of corporation tax. This would be a deliberate ploy to make the UK an attractive destination for international groups, albeit outside the EU.
A practical consequence of an exit will be cessation of access to the parent-subsidiary directive and the interest and royalties directives. These directives are designed to allow for flow of funds between member states without withholding taxes. After March 2019 the terms of the tax treaty between the UK and the relevant counter party will govern the extent that withholding taxes will apply. If an existing contract involving a UK business contains a gross up clause then it may be triggered once the benefit of the directives are lost.
At a more subtle level certain UK legislation has been governed by EU state aid restrictions. Obvious examples are R&D tax credits and restrictions on the size of companies which can offer EMI share options. With those shackles removed the UK government would be free to overhaul many of its tax incentives, potentially expanding their scope.
Indirect tax
From an indirect tax perspective there is a considerable risk that the practical benefits of membership of the single market will be lost. The simplified mechanisms to permit trade by free flow of goods and reduced administration could be lost. This may result in administrative difficulties for exporters having to pay EU import duty (in addition to any UK import duties) and the UK business may need to register for VAT in many EU countries. There may also be time delays in importing goods from the EU or exporting them to the EU whilst paperwork is processed at a border.
Refunds of VAT incurred within the EU may become more difficult to obtain thereby increasing costs of doing business with EU member businesses.
VAT rates are controlled by the EU. On departure there would be more flexibility for the UK Government to change the headline VAT rate or apply a zero rating or 5% rating to items currently subject to other rates. However this might first require them to amend domestic legislation that offers protection against such variations.
In conclusion, Brexit will have an impact on us all, to varying degrees. The businessman may find it both a burden and an opportunity. The real impact may be determined in forthcoming months and years.